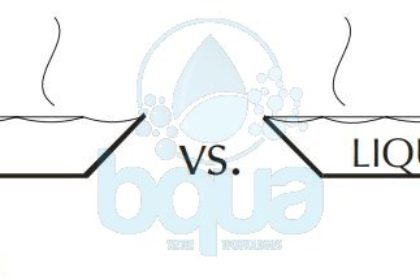 What is a Hydrogen Bond
A water molecule will form a bond called a hydrogen bond. A hydrogen bond is formed because of the polarity of the molecule and the fact that hydrogen atoms are present in the molecule. water molecules will form hydrogen bond with another molecule(s) of water. These bonds are not nearly as strong as the covalent bond between the hydrogen atoms and the oxygen atom within one H2O molecule.
We can simply say that a Hydrogen Bond is a weak bond that occurs between a proton of a molecule and an electronegative atom of another molecule as a result of an electrostatic attraction between the two molecules. The Hydrogen bond can either happen between two different molecules or within the same molecule.
Hydrogen bond gives water many of its amazing properties, including:
– High Boiling Point
–Â Surface Tension
– Capillary Action
– Solvent Ability
The molecular weight of water is 18; which is the sum of the atomic weights of the atoms in one molecule. Most compounds of such a small molecular weight (MW) are gases at room temperature and pressure.
Considering the example of nitrogen (N2) as compared to water. Nitrogen has a MW of 28 and a boiling point of 321°F (-196°C) below zero. Water, on the other hand, has a MW of 18 and a boiling point of 212°F (100°C), a difference of 533°F (296°C).
The difference between nitrogen and water is that the nitrogen molecule has no force of attraction between molecules. Water, of course, has the hydrogen bond between molecules. Although the hydrogen bonds are weak compared to other bonds, they are significant enough to create the tremendous difference in boiling points between the two compounds. The picture below shows few molecules of water and molecules of nitrogen within a pure liquid state.